What Keeps IT Leaders Up At Night?
There are always going to be complications that worry IT leaders. In 2019, there are some specific challenges, and IT leaders identified them in the survey. The infographic highlights the results of this survey question. Based on the results, it is clear that there are both external and internal challenges that IT leaders have to deal with.
Top Investment Areas
It is truly a remarkable time in the enterprise due to the influx of new technologies. This infographic reveals the leading technology investment areas for 2019. Investments are poised to increase this year due to enlarged budgets for IT projects.
"Budgets are always driven by the strategic direction the business wants to go in," said Rizwan Jan, vice president and chief information officer at The Henry M. Jackson Foundation.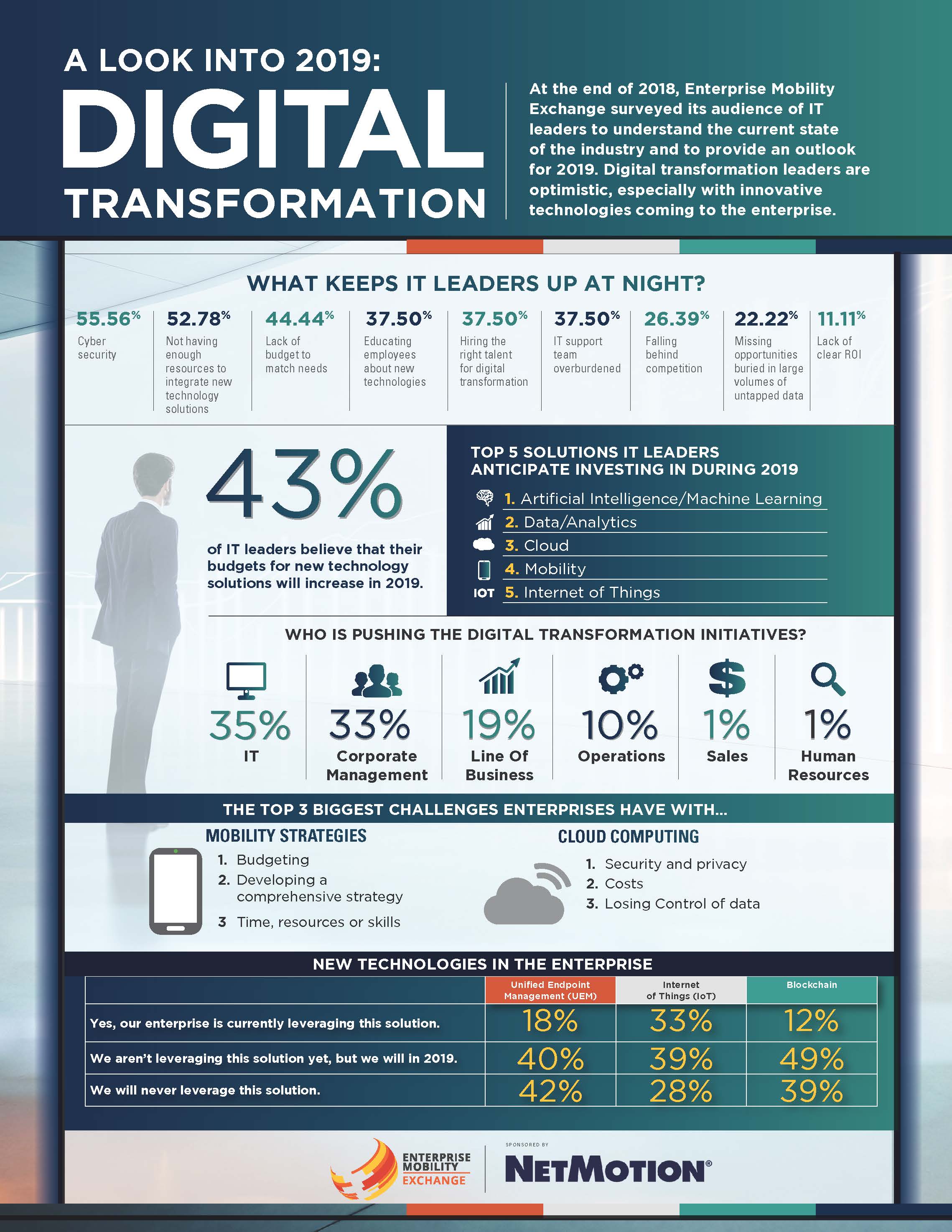 Don't want to loose deadlines, scale without fighting for the budget with higher quality? Contact us and we will power you up with the tools to build your engineering team the right way www.genium.io
Digital Transformation Outlook In 2019 http://bit.ly/2SgD3eZ