Clutch, an established B2B ratings and reviews firm located in Washington, DC, recently included Genium on their 2019 report of top development firms in Argentina!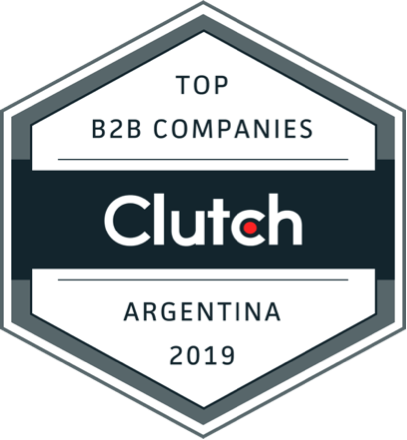 We're excited that Genium has been included on the Argentina developers list because we consistently work to be innovative, outside-of-the-box thinkers and developers for our clients. Our engineers in our Buenos Aires office – and across the globe – work diligently to achieve success, and we're proud to earn this recognition.
"This award reflects the incredible talent and professionalism of Genium's engineers," says Alex Iceman, CEO and Founder of Genium. "Thanks to them, we consistently deliver top-quality results to our clients and we're always on the lookout for the next exciting challenge."
Based on data research, case studies, and most importantly, client reviews, Clutch chooses recipients for these awards if they've proven to stand out in their industry and satisfy their customers. Our expertise in tackling projects and fulfilling our client's needs is evident through our portfolio and in a five-star review on our Clutch profile.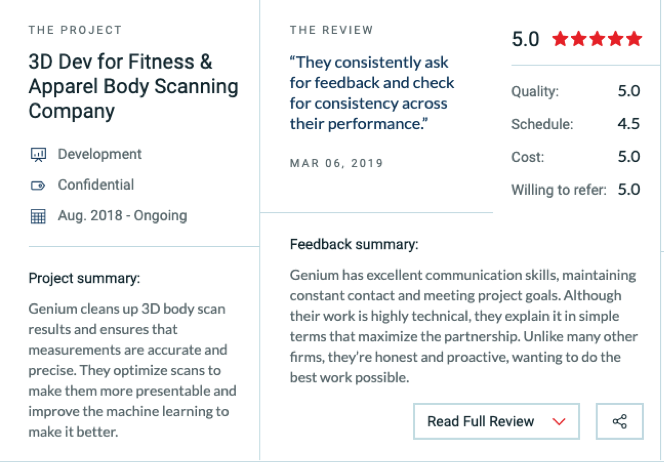 "Their team can speak about technical concepts in an easy-to-understand way, which maximizes their value. They have excellent technical and communication skills, and the whole team is honest and proactive." – CTO, Gym Body Scanner Company
In addition to this praise on Clutch, you can also find us displayed on The Manifest's listof mobile app developers in Argentina. One of our main goals is connecting our clients with world-class developers and engineers, so we're thrilled to be showcased on The Manifest, a blog-style site dedicated to advising and informing business-buyers looking to grow. Looking at another sister site of Clutch, users can utilize Visual Objects' market researchto see portfolios of top mobile app developers and make an informed decision that best fits their company.
On top of our excitement for achieving this award, we're also excited to collaborate with more businesses to turn their innovative ideas into reality. If you're interested in learning more about what we can do for your business, check out our website, give us a call, and let's get started!